Regional Understanding With
National
Experience
Results focussed environmental consultancy –  we offer a wide range of services to ensure the entire life cycle of your project is in expert hands. We pride ourselves on our excellent service – delivering on time, every time.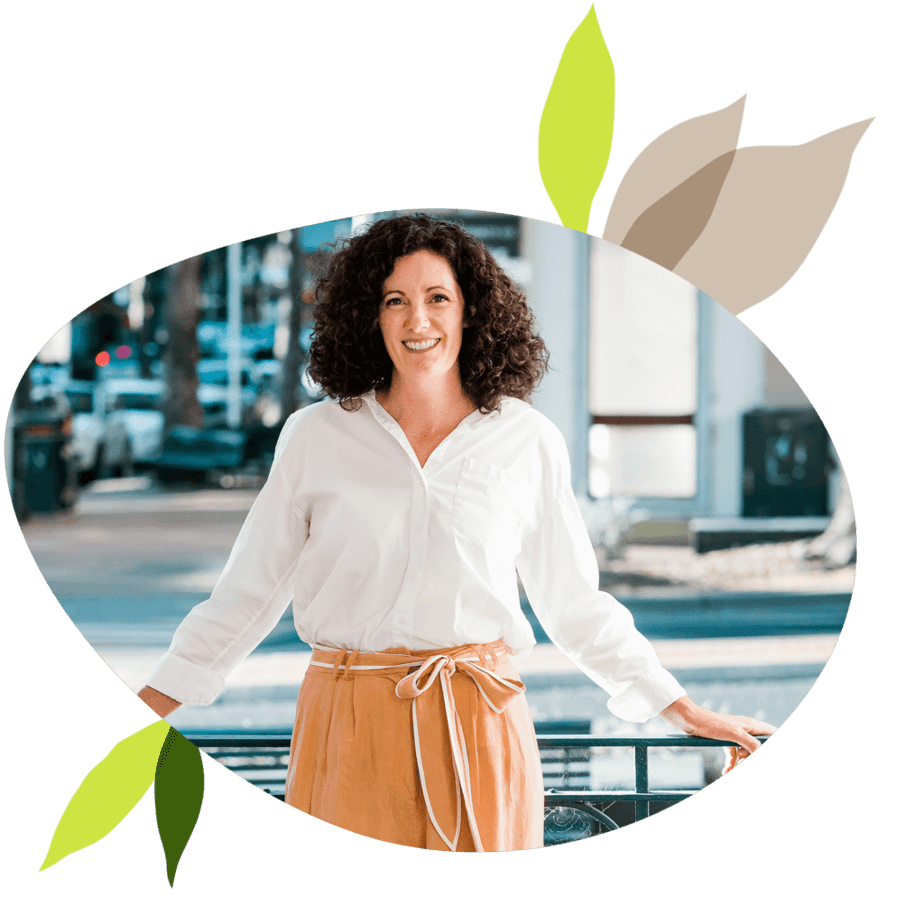 Welcome To Moss Environmental
Moss Environmental is a 'For Purpose' consulting business delivering reliable, sustainable solutions and education to projects across Australia. We have a history of repeat business because of our understanding of the unique challenges and environment of rural and regional Australia. We know your company or project needs because we live here too.
Our teams all live sustainability and environmental management, demonstrated by our commitment to give back to our rural and regional communities. We do this by using our expertise for providing environmental advocacy and working on passion projects in Climate Change Assessment, biodiversity protection and representing community groups.
Our leadership team have worked hard over the years to streamline the requirements and needs of many infrastructure projects, developments and environmental consulting and investigation works. We bring this efficiency to your project to enable a hassle free journey through to project completion. We understand your timeframes, pressures and the critical path, therefore helping not hindering the delivery process.
Moss Environmental is internationally accredited for Quality, Safety and Environmental standards through ISO certification by a JAZ-ANZ accredited provider, delivering a high quality service with the personal touch of your own project manager with access to all our experts.
If you value good environmental and sustainability stewardship and a friendly, quality service where nothing is to much hassle then we are the right fit for your company or project.

"Accurate, professional and high quality performance. I would not hesitate to re-engage or provide reference for Moss Environmental in the future."
WE'RE WITH YOU EVERY STEP OF THE WAY
Moss Environmental is a boutique environmental consultancy.
We are expert advisors in the fields of environmental assessment, approvals, environmental management, sustainability, compliance and research. We have distinguished ourselves as expert delivery partners, with a focus on quality, accountability and timely advice. We service private and government clients with our standard and specialist services.
Regardless of what phase your project is in, we can help to ensure that all of the required regulations are met and that your environmental impact is minimised.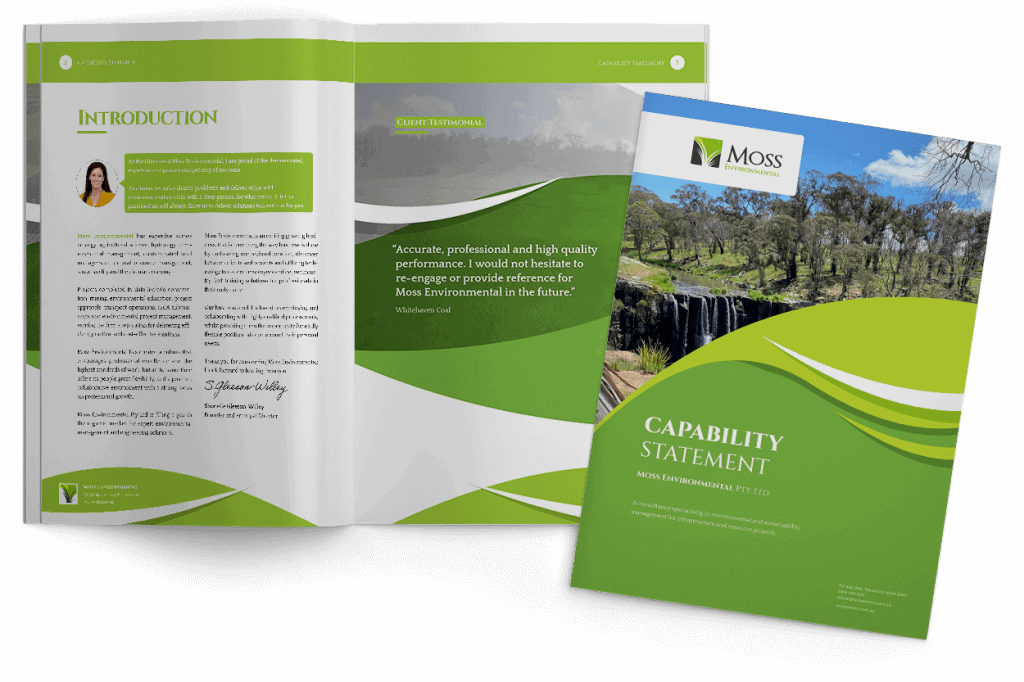 Want to know more about what we can offer to your projects?
Download our digital Capability Statement here.
Accreditations and associations
Accreditations and associations
the beyond the green line podcast
Listen to the latest episode here:
Beyond The Green Line
The only podcast hooking you up for a virtual coffee date with some of the leading change-makers, industry experts and everyday activists in environmental sciences. Hosted by Shonelle Gleeson-Willey and her team of earth-advocates at Moss Environmental, we crack down on big topics like sustainability and conservation and break them into bite-sized chunks of inspiration and actionable steps that you can use to unleash the eco-warrior inside you. So invite your friends, pull up a chair, and get ready for inspiration, ideas, insights, and real-life stories beyond the green line we balance along.
The Regeneration of Pasture Cropping: An Integrated Approach To Grain And Pasture Production
On today's episode of Beyond the Green Line, Shonelle Gleeson-Willey talks with the inventor of pasture cropping: Colin Seis. 
Colin oversees 3,500 Merino sheep on his property in the Central Tablelands of New South Wales, where he also grows cereal crops and natives grasses. He and his son, Nick, breed Kelpie dogs on the land as well.
Collin has received a Conservation Farmer of the Year Award, Australian Carbon Farmer of the Year, NSW Regional Achievement and Community Award, and was recently called one of the top 6 most influential farmers in the world by the Melbourne Weekly Times. 
His 2,000 acre plot is called Winona, and it has a widespread reputation for holding up amazingly during drought. Its predominant soils include coarse and fine sands derived from granite, which are not considered highly fertile, but he shares with us how pasture cropping is a way of working alongside nature instead of against it, resulting in a more robust and resilient farm.
Colin describes pasture cropping as the way that crops were originally cultivated in ancient times: not by killing every other plant in the area, but by sewing crops in with native grasses and other plants, so that competing roots can improve a crop's vitality, water retention and wind protection.
Colin developed the approach of pasture cropping along with a neighbor farmer after a devastating bush fire in 1979. Today, the land can now officially be called restored grassland, and Colin can be found teaching his regenerative methods to farmers around the world through his online "Smart Soil" classes.
Collin's sheep are also managed holistically, using a method he describes as time-controlled grazing. 
He educates us that gross margin (profit) is greater in a pasture cropping, because multiple products are being harvested. The crops are about the same yield, just slightly more variable. But native grass seed is harvested in addition, increasing profits.
Fertilizer is still used on Winona, but has been reduced over time as sheep grazing increasingly becomes a type of natural mulching and fertilizing. 
Collin recounts that in the early years, he was ostracized by the industry for attempting to sell combined crops, and had to have self-belief and confidence to continue. He notes that his first supporters were ecologists, because they had understanding of diverse systems.
He discloses that one of the biggest advantages of pasture cropping is the stimulation and germination of dormant seed – even seed that has been sitting for decades. This can be a significant factor in restoring grasslands. 
Soil carbon levels have increased over time at Colin's farm, and current measurements are detecting increased carbon as far down as a meter. Colin shares that this is due to plant diversification, and bigger perennial plants with deeper roots.
We know you'll be encouraged to hear from one of the legends in regenerative agriculture on this episode.
Check out Colin's family land:
www.Winona.net.au
And take a look at his classes:
www.SmartSoilEdu.com
The Moss Environmental Blog
Moss Environmental is pleased to announce that it is now a member of The Social Enterprise Council of NSW & ACT (SECNA). 🎉 The purpose
Read More

Hi and welcome to this issue of the Moss Environmental Newsletter. We have been hard at work over the last six months, putting together some
Read More »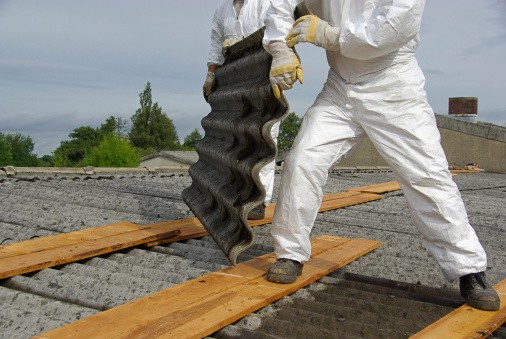 The Asbestos Safety and Eradication Agency (ASEA) have commissioned Heartward Strategic to gather evidence to support councils to develop successful asbestos interventions more easily. The
Read More »
NSW EPA is pleased to announce the launch of their state-wide asbestos awareness this Easter and Anzac day long weekends. Asbestos is still present in
Read More »
Stay up to date with industry news, updates to legislation, global and local developments in conservation as well as exciting news and updates from the Moss Environmental team.
Moss Environmental can help you meet your regulatory requirements while ensuring that your projects are environmentally sound.
We can help to ensure that all of the required regulations are met and that your environmental impact is minimised. See what services we can offer your project.
Stay up to date with the latest industry news, covering  important updates to legislation, world events, interesting stories as well as Moss team updates.
Browse through a selection of our completed projects to see how we have helped past clients minimise their environmental impact while complying with regulations.